Education
The Biddle name is synonymous with HVAC solutions in schools and with over 100,000 Biddle fan convectors installed in schools across the UK it is clear to see why so many trust Biddle. The team at Biddle understand that the quality of the classroom environment can significantly impact the academic performance of students and offer a range of climate control solutions specifically designed for the education sector and great quality products that stand the test of time. Heating, ventilation, and air conditioning (HVAC) play a crucial role in creating a comfortable learning environment for children.
HVAC Solutions for schools and universities
Biddle's' HVAC solutions for schools and universities include a variety of fan convectors, ceiling cassette heaters, heat recovery, air curtains and more. Our climate control systems are designed to provide efficient and effective heating and cooling to help maintain an optimal learning environment. We also offer low-water temperature solutions, including our CB variant of the Forceflow fan convector range, which is specially designed for use with heat pumps and condensing boilers. Whether you are looking for a solution for the classroom, sports hall, or reception area you can trust the Biddle team to have it covered.
Fan convectors for education facilities
We understand that every classroom has its unique heating and ventilation requirements and offer a range of fan convectors specifically designed for schools, universities, and education facilities. Our Forceflow Fan Convectors provide an efficient and effective way to heat classrooms, lecture halls, and other educational spaces quickly.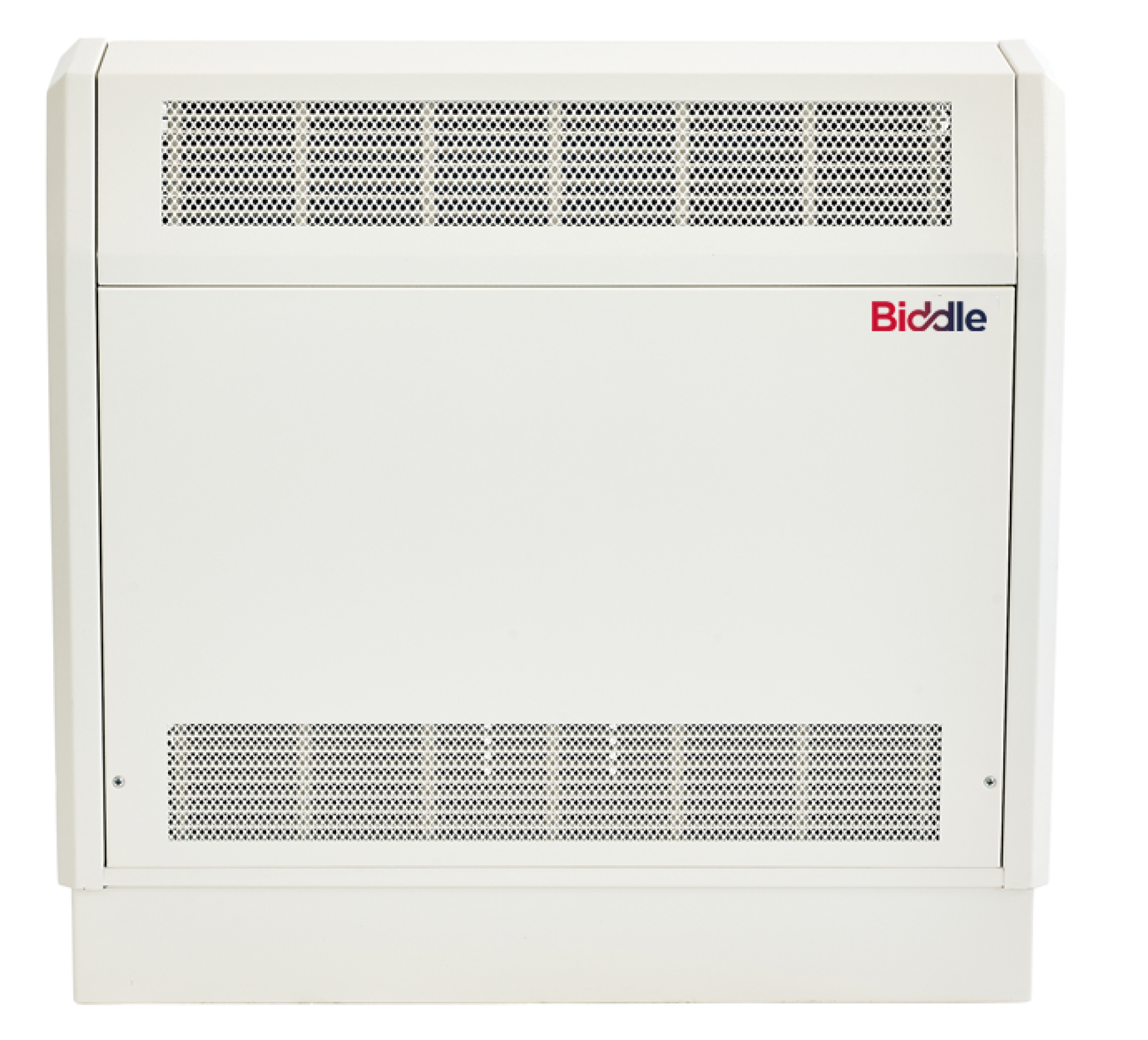 Heat pumps and low water temperatures
Our CB variant of the Forceflow fan convector range has been specially designed for use with new heating technologies. Heat pumps and condensing boilers are proven to be a much more environmentally friendly method of heating water; however, they provide water temperatures at lower levels.

Air curtains in schools
Biddle's air curtains can be installed in entrance areas and can reduce the amount of warm air that escapes from the building and conditions incoming air before it enters. This not only helps to maintain a constant, comfortable temperature inside the school, but also reduces energy consumption and heating costs. If you are wondering how air curtains work or how they can help you reduce your energy costs our team of experts can guide you through what you need.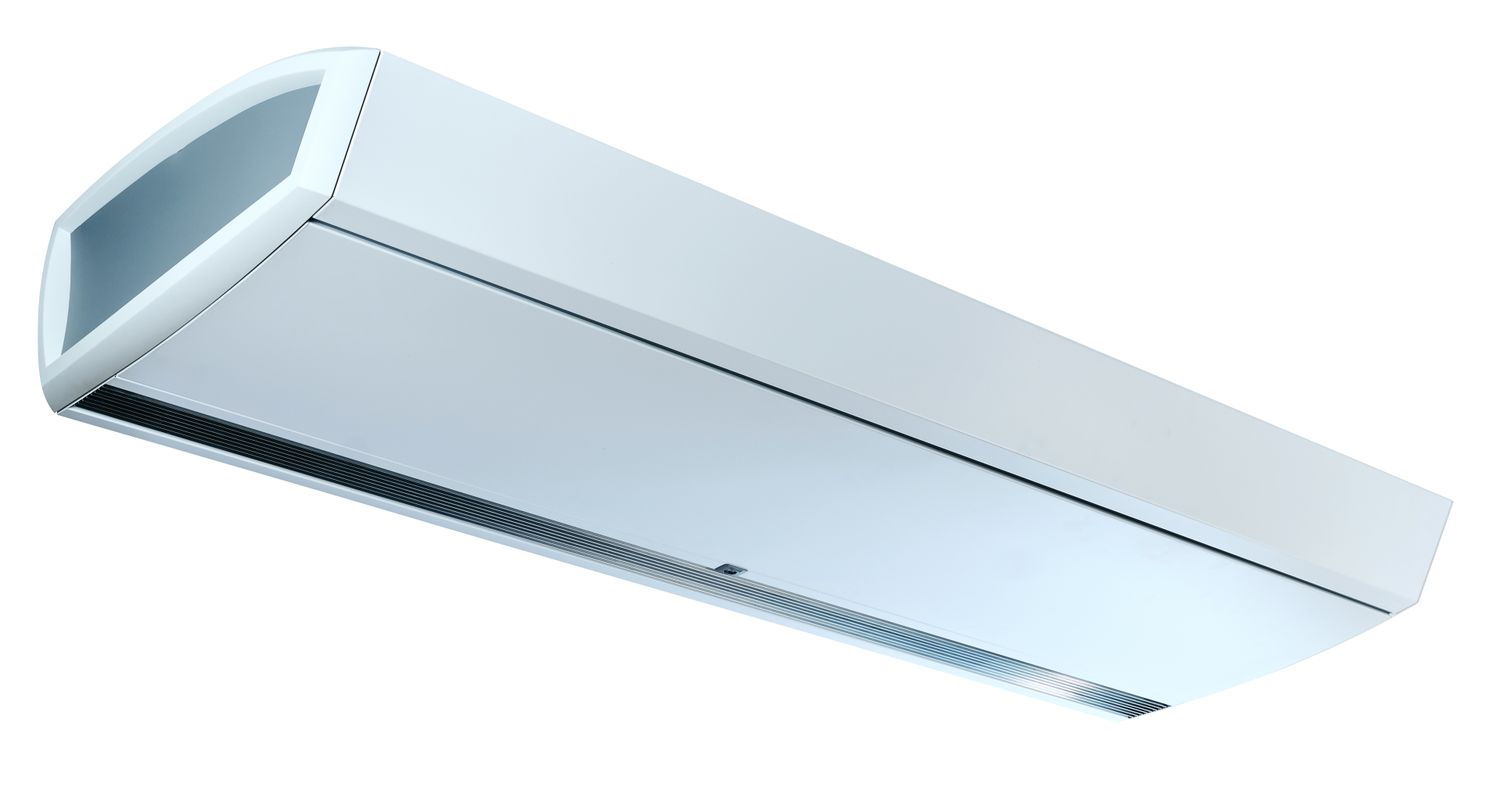 Climate control for school dining areas, sports halls and large spaces
The NOZ2 multi-directional air heater has been specifically developed to address the heating and air distribution needs of buildings with large rooms such as schools. It features six adjustable nozzles that can be individually positioned to provide optimum air distribution. In addition, with comfort in mind, it can be used to provide fresh ambient air in the summer.
Wall space is at a premium in most schools, so Biddle has designed ceiling cassette heaters to fit perfectly in a ceiling tile-sized space (600x600mm). For maximum comfort, the circular air discharge pattern ensures an even distribution of air throughout the room. Heating and cooling can be done separately or combined within one unit. Using a combined unit has the advantage of reducing the number of installed units required. The Comfort Circle range is highly energy efficient and provides excellent throw and heat distribution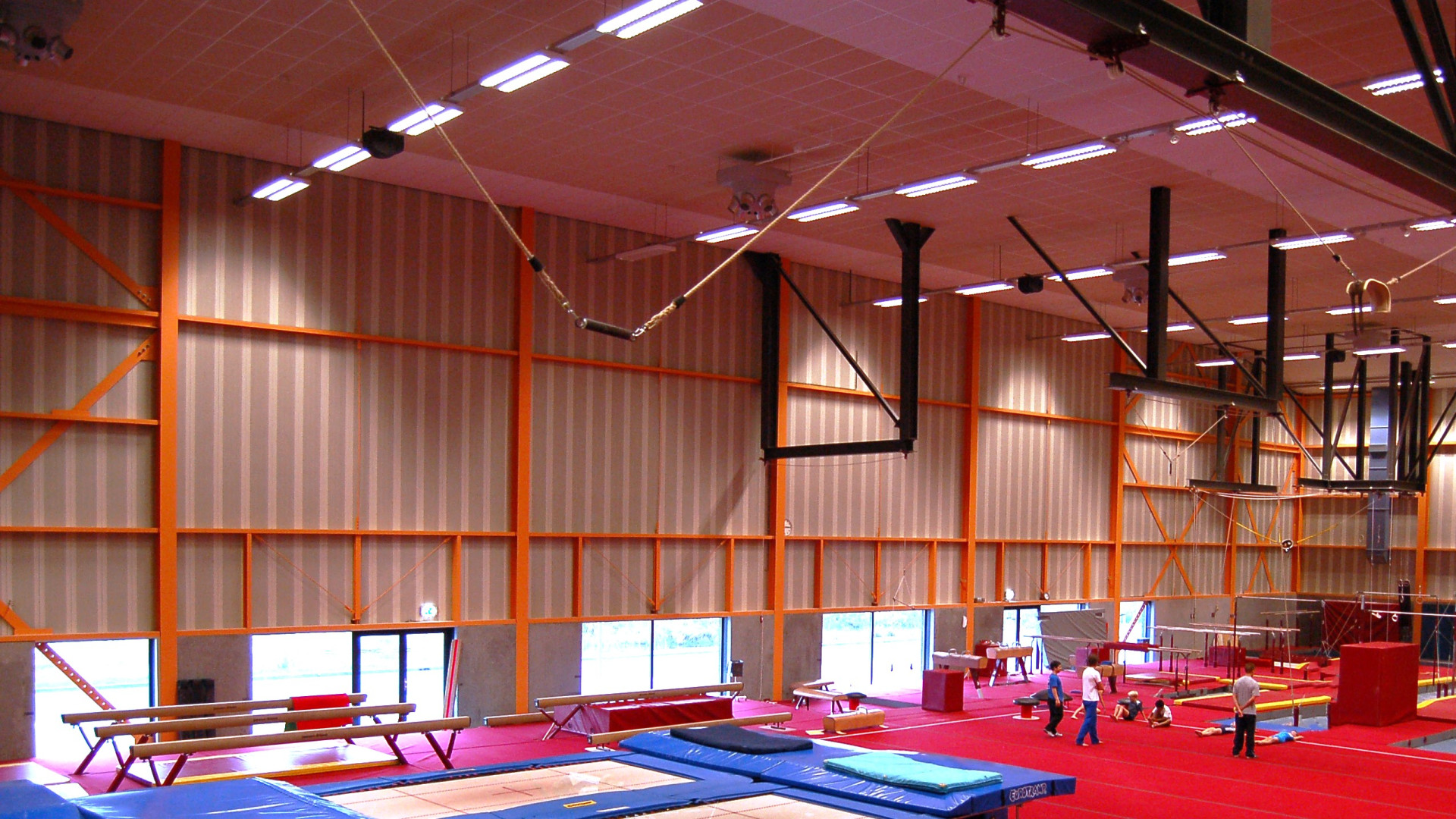 Legislation and Regulations
There are many regulations that govern how schools should control temperature and ventilation. A partner, not just a supplier, we work closely with our customers and their contractors to ensure that we meet the legislative requirements. We also go further, considering the comfort level of every individual room, not just the building as a whole. We also recognise that even in these times of increased central control via building management systems, individuals still want control over their own environment. Our goal is to provide a solution that doesn't just tick all boxes on paper, but works for everyone; teachers, pupils, and visitors, all year round, whatever the outside conditions.
Condition Improvement Fund (CIF) For School Heating Solutions
As part of our commitment to providing the best HVAC solutions for schools and universities, we offer technical advice and support for CIF applications. Our experts can accompany you to assess your site and help you choose the best heat emitter that suits your school's requirements. If you have already been granted CIF funds, we can help you with a heating solution that matches your application specification.
Why choose Biddle for HVAC in Schools?
Biddle is your one-stop solution partner for all your HVAC school needs. Our comprehensive range of climate control solutions, including fan convectors, fan coils, air curtains, heat recovery and air heating systems, is designed to provide energy-efficient and effective heating and cooling to education facilities across the UK. Our experts can help you choose the right HVAC system for your school or university, and our 3-working day delivery* ensures that your installation is completed quickly and efficiently.