ModulAir Fan Coil Units
ModulAir is one of the most suitable fan coil units for renovating old or constructing new buildings including offices, meeting rooms, hotels, schools, care centres, hospitals, server rooms, shops, cinemas and museums.
ModulAir comprises a basic heating and/or cooling section, with various other modules selected to provide a site-specific system.
ModulAir is often used when lengthy runs of ductwork cannot be avoided, and when high volumes of fresh air are required. The unit can deal with external resistances of up to 250Pa and provide high levels of filtration and noise attenuation.
Installed within the ceiling void, the various modules fit tightly together and by being only 230mm high, the fan coil can be used in applications where space is at a premium.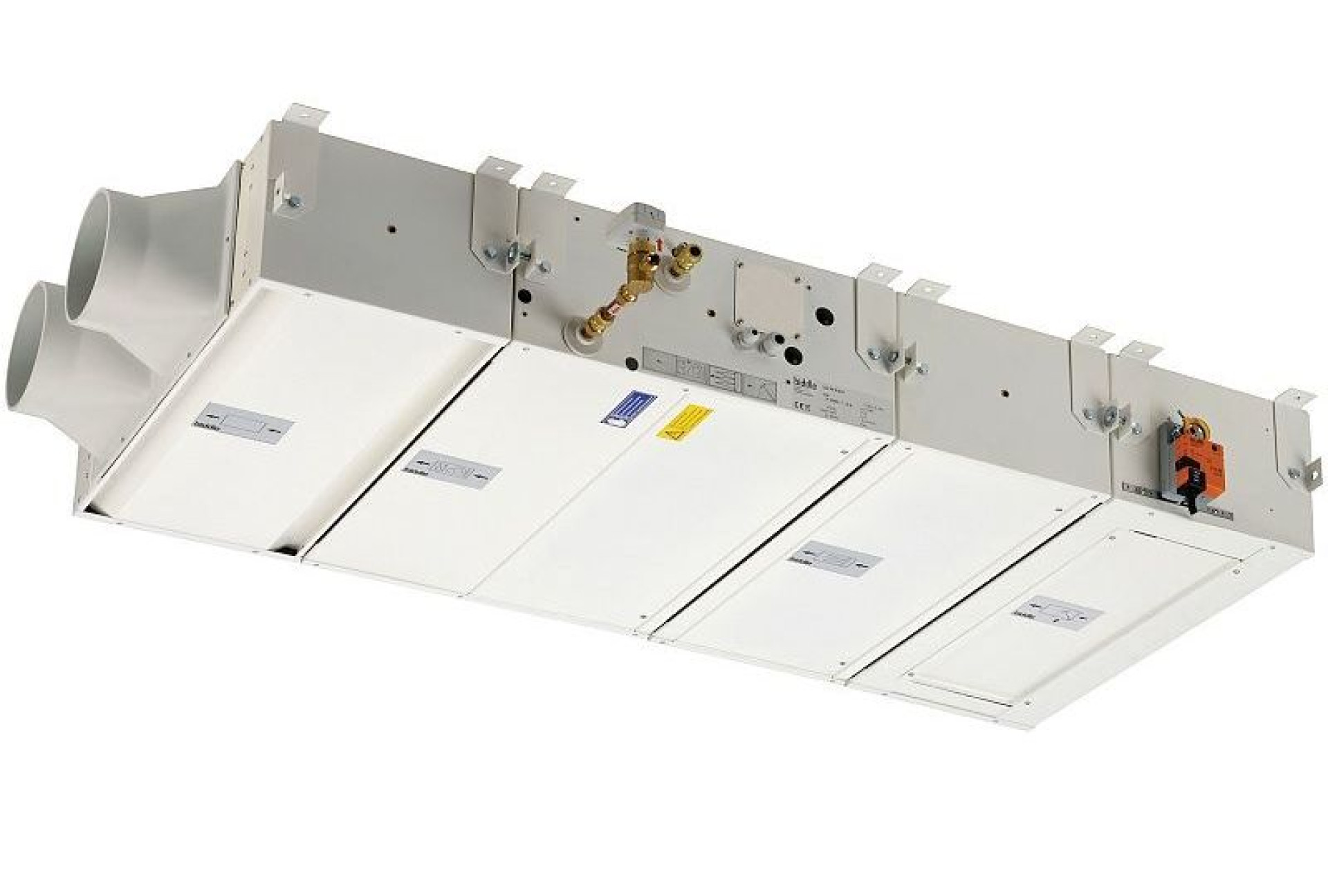 The ModulAir fan coil unit consists of multiple modules and is supplied with a patented suspension system. Biddle can create tailor-made climate-control systems to perfectly suit the clients' wishes. If the clients' needs change at a later date, then it is easy to adjust the composition of the modules. For example, if the room is rearranged, then the modules stay in place, but the ducts and discharge grilles can be easily relocated.
Modular Design

Biddle's ModulAir fan coil units enable draught-free cooling, heating and ventilation in every room.
Features & Benefits

• Pleasant indoor climate
• Fits into very compact spaces
• Flexible air conditioning control system
• Low noise levels
• Wide range of applications
• Variety of Biddle controls available
• Heating, cooling and/or ventilation
• Easy to install and maintain
Flexible Air Conditioning System

As the air is conditioned on a room-by-room basis, no energy is needed to transport the air to the rest of the building through ducts, thus no heating/cooling is lost during transport of the air. Ventilation is possible via wall or door vents and, if desired, outside air can be used for cooling at night.
When a Biddle control is installed in combination with a CO2 sensor, the necessary ventilation air is automatically adjusted to suit the use of the room.
Thanks to the airtight structure of the modules and the negligible internal resistance, external pressure between 50Pa and 250Pa can be built up (depending on the composition of the system). This enables extra filtering and soundproofing to be used. Furthermore, it enables optimal air distribution as multiple ducts and discharge grilles can be connected to the modular fan convector.
The height required for the mounted system is just 245mm. Once installed above a suspended ceiling, the only visible elements are the discharge grilles.
Controls

It is possible to expand the system with an air-side control or a combined air-side and water-side control (both include a user-friendly control panel).

The controls ensure efficient heating and cooling with as little noise as possible.

They include a weekly timer and a room thermostat and can be easily combined with a CO2 sensor. With a CO2 sensor, the amount of ventilation air is automatically adjusted to suit the needs of the room.
Gallery
Explore our images to see how our product can enhance the look and feel of any room.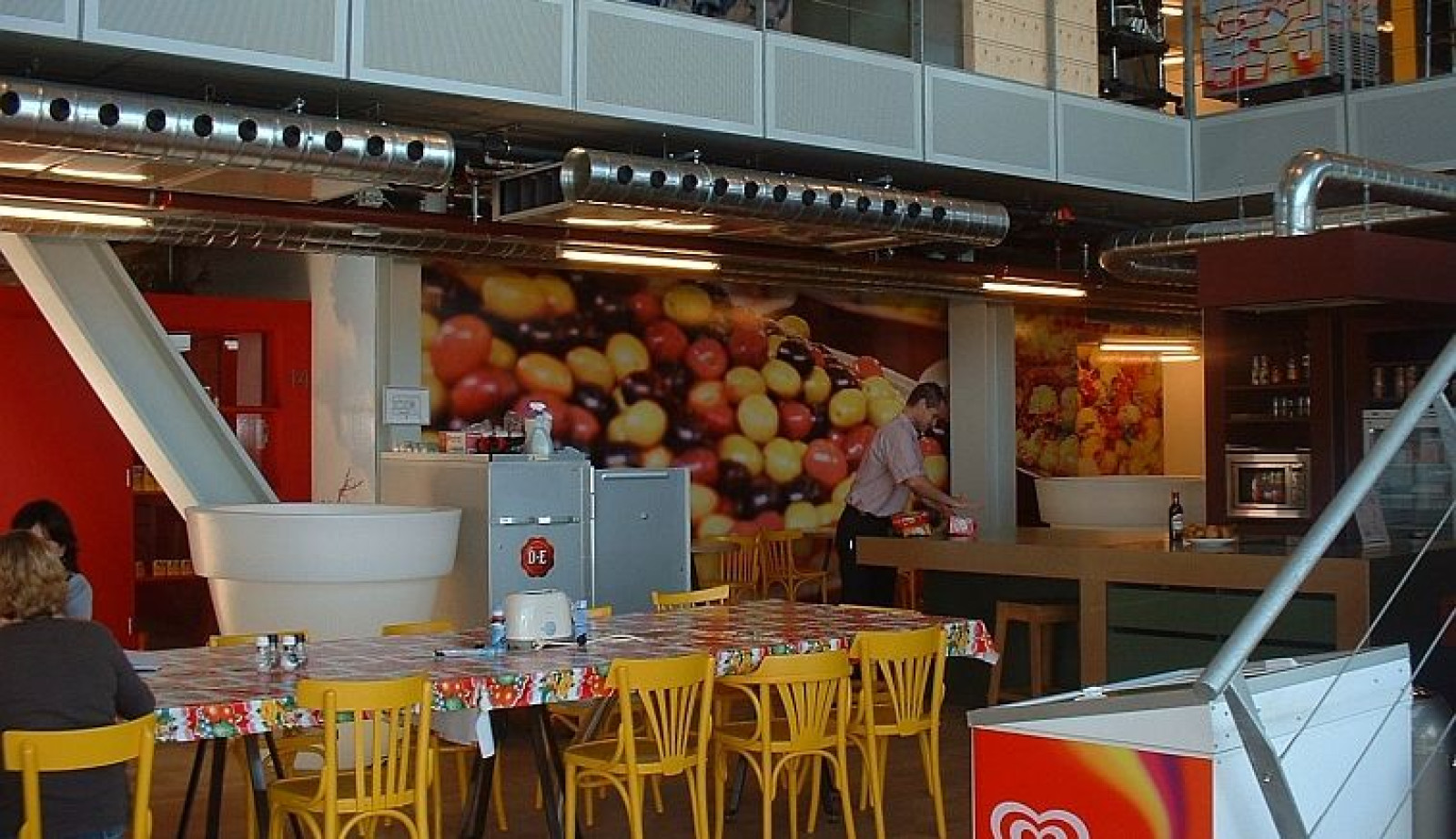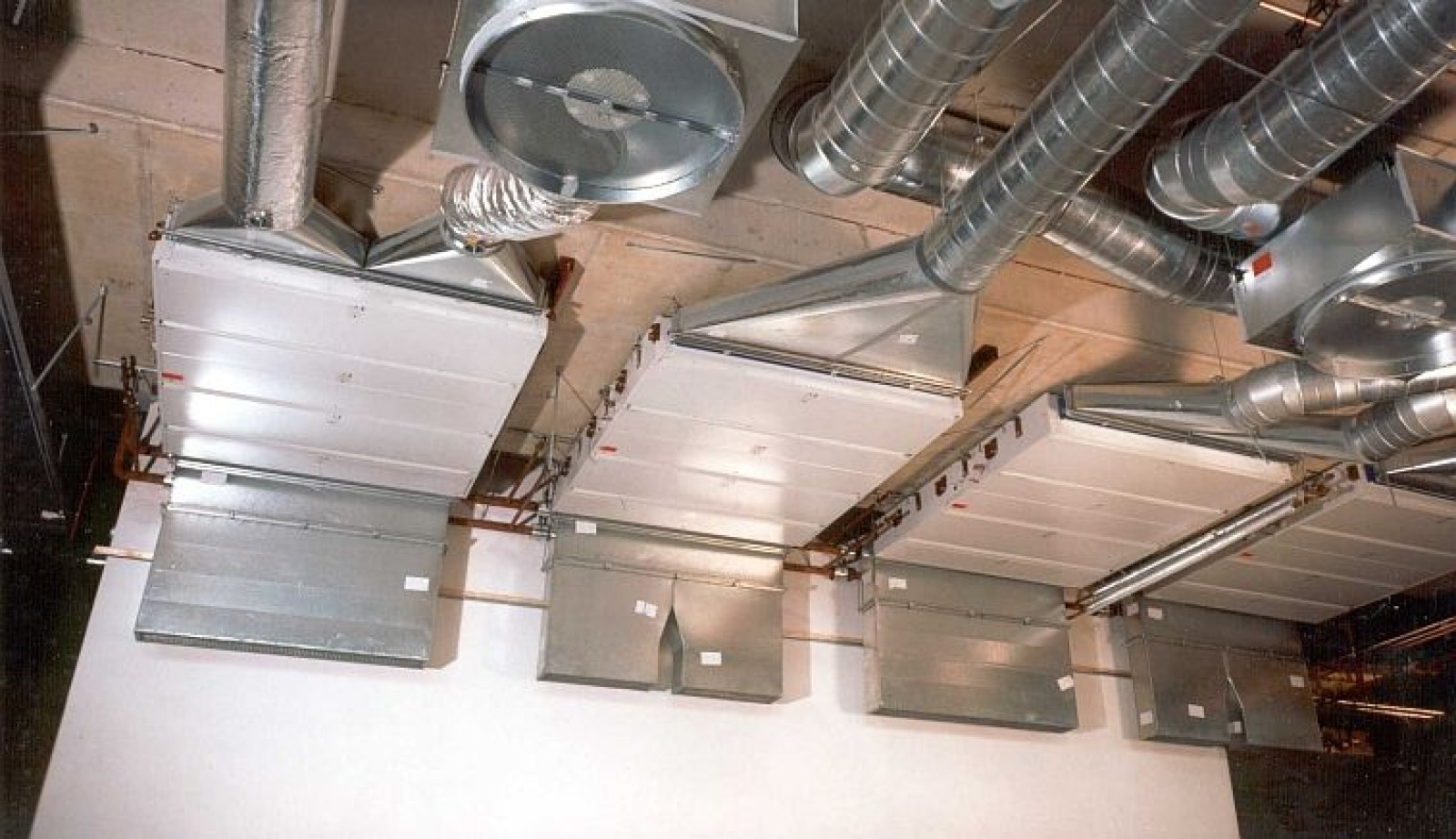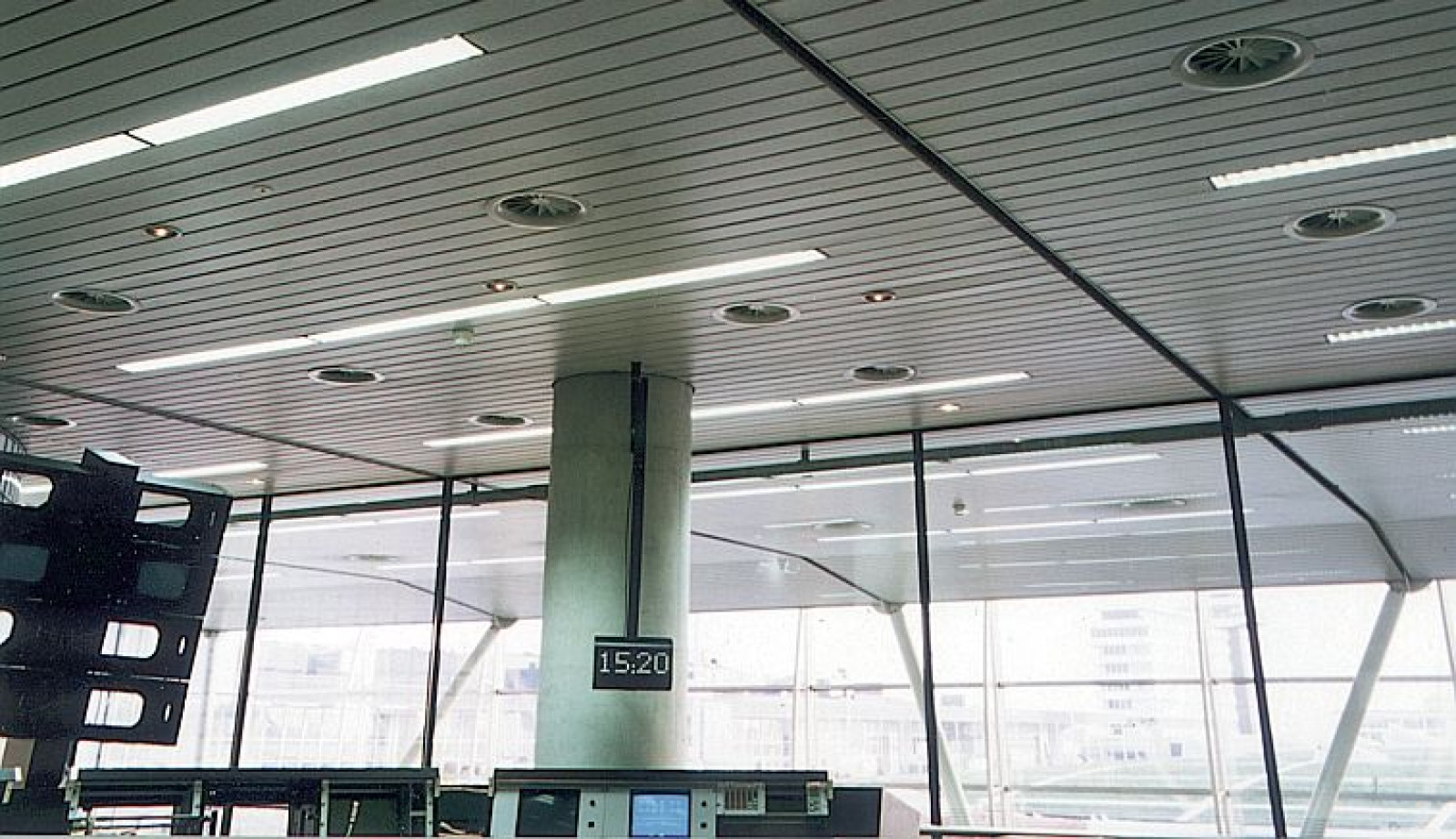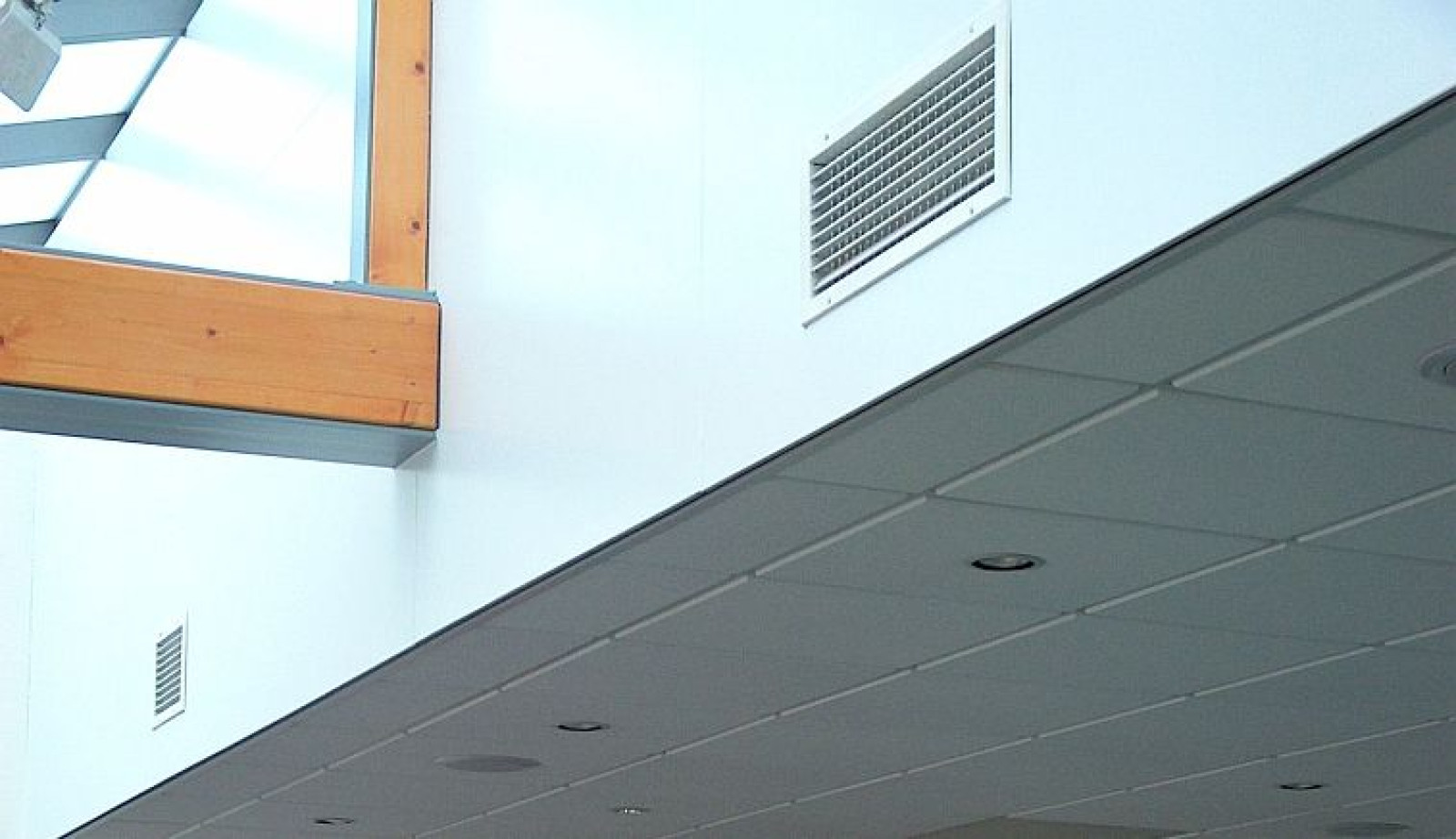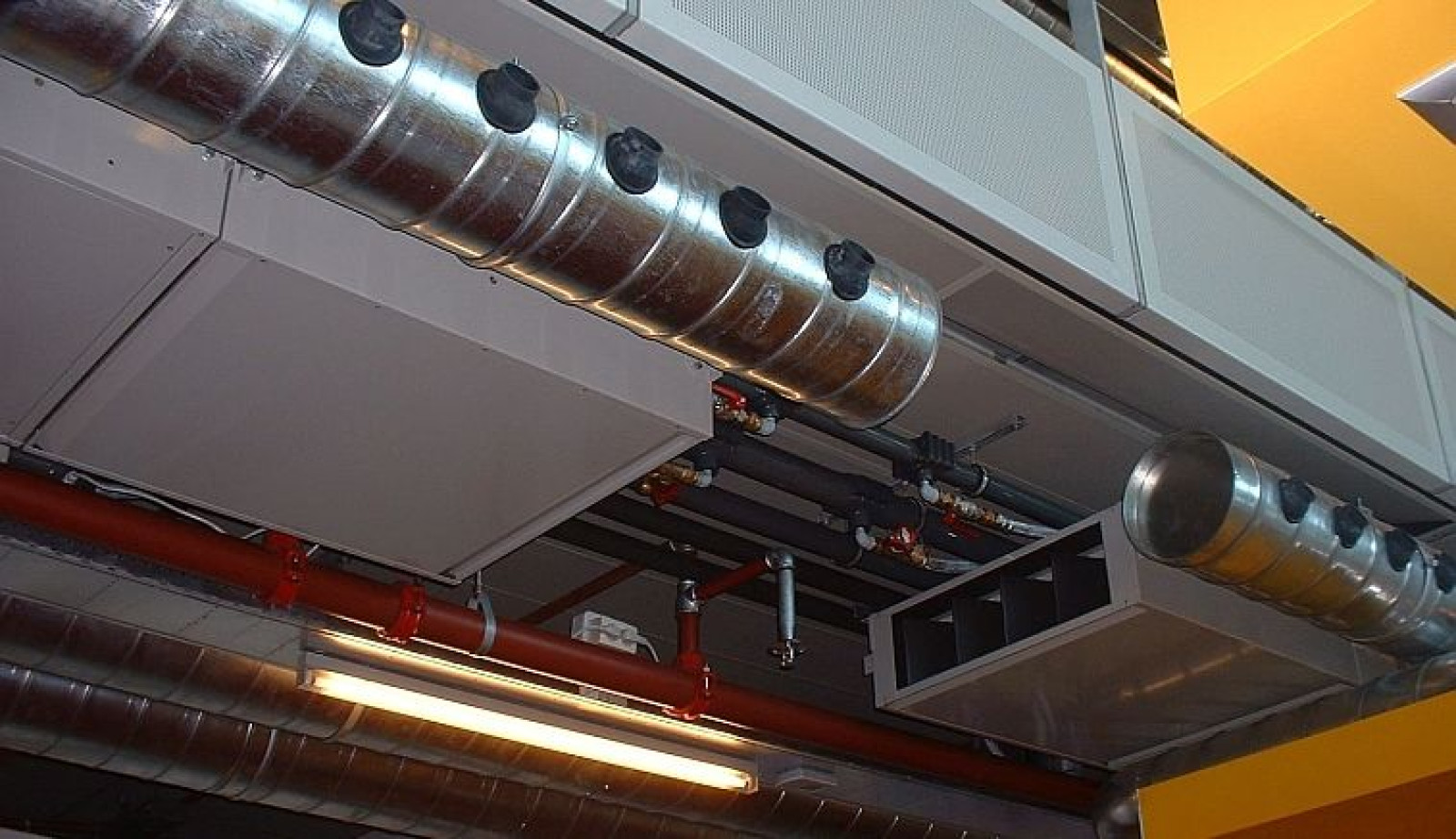 Related products
Biddle lead the way in retail solutions with a diverse product offering suitable for all enviroments.