DecoQT - Quiet, efficient and easy to maintain
The DecoQT fan coil unit was designed meticulously to provide a solution that can promise quietness by operating between 28dB(A) at low speed, and 43dB(A) at full speed. Biddle's ongoing commitment to innovation allows the DecoQT to provide optimal airflow, quietly ensuring maximum comfort for room occupants.
The stylish curved grille is mounted to the front of the unit and is composed of two sections. The bottom section functions as an air inlet grille and allows the unit to draw air in to be heated or cooled as required. The top section functions as the discharge grille and has been designed to direct the leaving air up towards the ceiling to allow it to readily mix with the room air.
In cooling modes, the DecoQT fan coil unit delivers exceptional thermal comfort for the occupants, as it avoids any cold draughts within the space, by encouraging mixing within the room.
Finally, the grille has been shaped such that occupants can look up and won't see into the unit through it, allowing it to blend seamlessly into the room's décor and can easily be opened to allow the filter to be accessed and cleaned.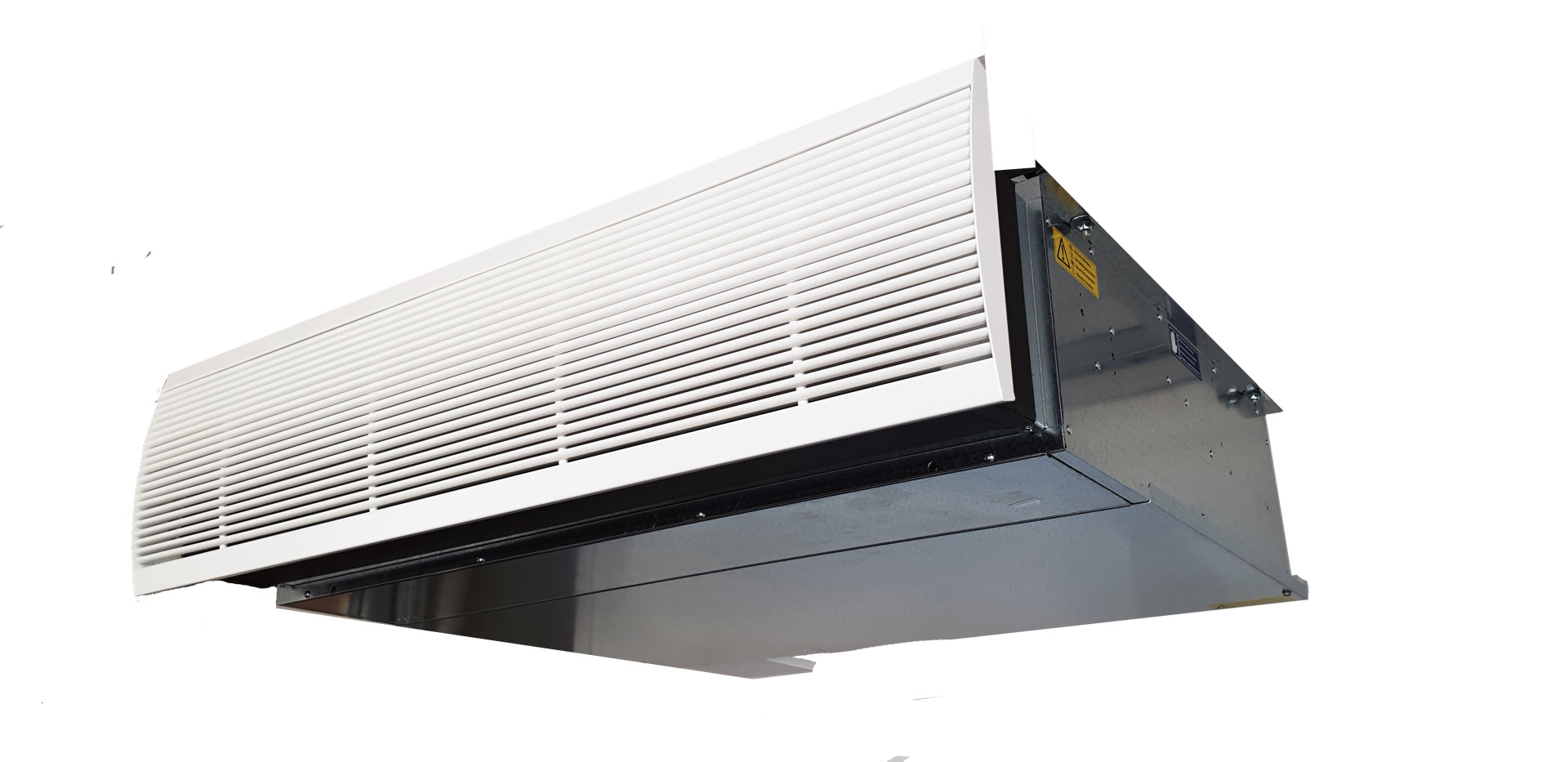 Customisable Solutions

Available in two sizes (DecoQT 70 and DecoQT 100), with 2 pipe or 4 pipe options to accommodate different system configurations.

Innovative Design

The single inlet and outlet grille ensures optimal airflow without disturbance and can be painted any colour to blend in seamlessly with its environment.

Easy Maintenance and Access

A single-piece removable panel with easy-to-remove screws grants access to major internal components, with tool-free access available for filter changes and cleaning.

Control Options

The DecoQT offers a variety of control options, including basic speed control, digital controls, or free issue. A generous control enclosure that accommodates numerous control options is also available on every unit on request

Energy Efficiency

Utilises a double-inlet and double-width centrifugal fans with EC, DC motors for energy efficiency.
More details about controls are available in the DecoQT brochure.
Project Specific Controls

Biddle offers a fully flexible and tailored solution for reducing installation and commissioning time on site by working with System Integrators to factory fit third-party controls into the DecoQT. Different transformers, fan enable relays and other components are available to bridge the gap between different controllers on the market. Biddle can also work with their controls partners to meet specific project requirements, ensure all major brands of controller are supported and provide supply, factory fit, and commissioning services.

Direct Digital Controls

For projects where System Integrators haven't been appointed, or where a controls offer needs to be more advanced than just simple fan speed control, Biddle can supply a wide range of digital controllers with different room controllers to suit the installation. Where fan coils need to be integrated into a building management system, all the offered controllers support common BMS protocols to allow them to communicate with new and existing BMS systems.

Basic Controls

For remote-controlled DecoQT units, a basic speed controller with a control housing is available for local airflow adjustments during commissioning. Heating and cooling coil control is to be supplied separately.
Valves & Commissioning Sets

To maximise efficiency, reduce time on site at installation and commissioning, and ensuring easier ongoing maintenance, we recommend that pressure-independent control valves (PIC) with commissioning sets are fitted to the unit. We work with the top four manufacturers to ensure a robust product offer that is compliant to BSRIA's BG29/2021 guide on Pre-Commission Cleaning of Pipework System (6th Edition).

Valve Sets are assembled in our factory in the UK and are thoroughly tested. Shipments are carefully labelled and packed for easy installation on-site. Local assembly and stock enable a fast turn-around of project orders with maximum design flexibility, helping project engineers to achieve A-grade consultant approvals and deliver their projects on time and within budget.
Related Products
Biddle leads the way in retail solutions with a diverse product offering suitable for all sectors